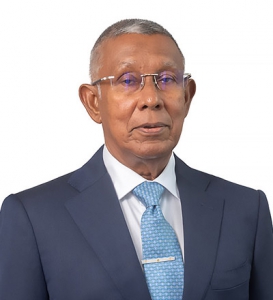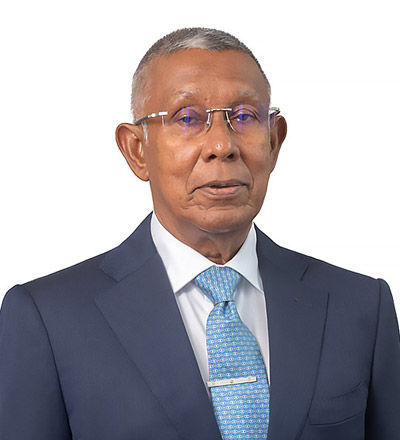 Mr. Abdulla Saeed began his career in the public sector. He served at the Prime Minister's Office and the President's Office during the early part of his career. At the time of his resignation from public service Mr. Saeed was serving as the General Manager of Maldives National Shipment Management Limited.
Today Mr. Saeed is recognized as a leading entrepreneur in the country. In 1996 he was honored with the Presidential National Award for Public Service in the tourism sector.
In recognition of his contribution towards sustainable tourism in the Maldives, the Ministry of Tourism awarded to Mr. Saeed on the occasion of Twenty Five Years of sustainable Tourism in the Maldives.
Mr. Saeed has also served as Member of the Board of Directors of Bank of Maldives and as Vice Chairman of the Maldives Association of Tourism Industries (MATI). In 1986 he was accredited as the Honorary Consul of the United Kingdom of Denmark in the Maldives and in 1989 as Honorary Consul of Sweden, Norway and Finland.
Summary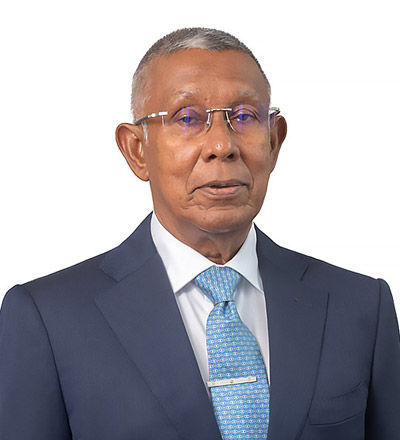 Name
Nickname
Website
Job Title
Chairman & Managing Director
Address
The Cyprea

,


66/17 Boduthakurufaanu Magu

,

Maldives

,

20066