Cyprea Hotels & Travel Pvt Ltd (Founded in 1978- IATA) Go Maldives Pvt Ltd (Founded in 1995- IATA) under the brand name CypreaAir & Holidays is a total travel management company plus Cyprea Hajj & Umrah services and Go Eazy our online travel portal.
As an IATA-accredited travel management company, Cyprea Air & Holidays handle airline ticketing and reservations, Air & sea cargo, in-bound and out-bound holiday packages, travel insurance and visa services. Cyprea Air & Holidays is also an appointed agent in Male' to handle Umrah visas to the Kingdom of Saudi Arabia and MICE with a very professional, experienced and efficient team.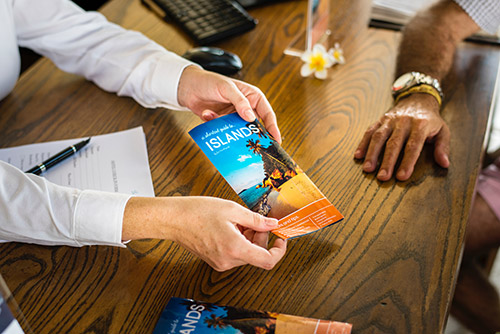 Being a pioneer Inbound and Out Bound travel company of Maldives and with our solid and trustworthy reputation for over 40 years, we continue our successful journey that owes to the high values of our dedicated and professional personnel, approved policies and committed service through which our partners' and clients' experience continues to be inspiring.
Our clients base consist of Tour Operators and Travel Agencies, Airlines, Cruise Operators and Event Organizers from around the world, together with our enduring corporate and individual clientele that complement our strong Agency relationships.
Our experienced team is committed to provide an outstanding level of services to our clients and partners around the world with a strong appeal of professionalism. Whether you are a self-booker or a Travel Consultant, it is our delight to serve you with our bespoke destination services that guarantee the convenience and the capacity in finding the right solution and the best experience.