OUR STORY
Adrian Dalsey, Larry Hillblom and Robert Lynn, three ambitious businessmen from San Francisco, founded DHL in 1969.
They initially started by transporting customs documents by air. As a result, the time taken for customs to process freight shipments was dramatically reduced. The first flights tended to be between San Francisco and Honolulu but the network was later expanded to all corners of the globe. Since 2013, DHL has been the market-leader with respect to international express deliveries and logistics.
DHL Worldwide Express is the global market leader of the international air express industry. An established innovator since pioneering the industry, DHL continues to be at the forefront of technology, offering fast, responsive and cost-effective express deliveries in addition to e- Commerce fulfillment and intelligent logistics solutions.
DHL Express in Maldives
DHL Express has been operating in Maldives since January 1989 with Cyprea Hotels & Travels acting as the representative agent.With a dedicated delivery team servicing capital city Male' and the rest of Maldives via our partner agents, we cover the entire Maldives, no matter what you send, we know that your shipment can make all the difference. Just as you promised your customer!
When you ship with DHL Maldives – you're shipping with specialists in international shipping and courier delivery services! With our wide range of express parcel and package services, along with shipping and tracking solutions to fit your needs.

Export
With our easy to use online software at our website you can send a parcel, get express shipping rates, find locations and learn more about shipping with DHL Express. We're here to support you with our Customs expertise, variety of shipping solutions and wealth of knowledge in international shipping.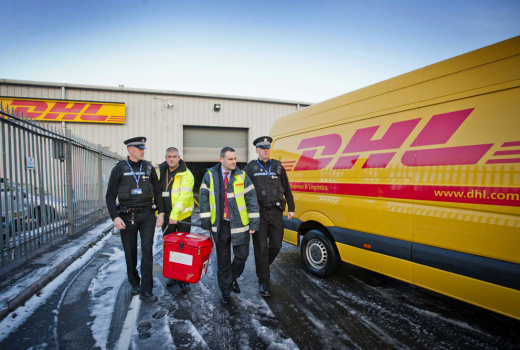 CUSTOMS SERVICE AND SUPPORT
DHL Express is the international specialist in shipping, with extensive knowledge and experience of dealing with customs topics worldwide. For your peace of mind, we provide a wide range of value adding services such as customs support for standard as well as non-routine customs- clearance processes for cargo detained by Maldives Customs. With a dedicated team we can offer fast and reliable clearance at a designed to offer value for money and leave you free to focus on your core business.
All our logistic processes are aligned to ensure we connect your company with your customer; value adding service such as Import formal clearance for cargo detained by Maldives Customs. With a dedicated we can offer fast and reliable clearance at a designed to offer value for money.
OPTIONAL SERVICE – EXTEND SHIPPING CHOICES
DHL offers a wide range of Optional Services – giving you the flexibility to choose the service that best fits your needs when using our express delivery services worldwide.
Please note that not all Optional Services are available with every shipment or in every country.
Shipment Insurance
Extended Liability
Preparation & Packaging
Pickup and Delivery Options
Proof of Delivery Service
DHL STAFF ARE HAPPY TO HELP!
With all of our experience in international express shipments, DHL Express offers you the very best support for sending and receiving parcels and documents. Our staff are happy to help!
Visit >>
DHL Express Maldives
H.Hollywood, Ground floor,
Sosunmagu. Male
Phone: +960 3326688
http://www.dhl.com