Across Global Logistics Network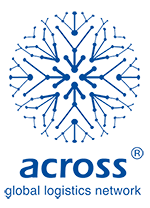 Go Maldives Pvt Ltd had launched an initiative to enhance logistics service under across global logistics network (AGLN) with a dedicated & professional team to meet customer expectation in the year 2013. Today, AGLN is handling more than 1,500 MT per annum of fresh chilled tuna by air from the Maldives to various destinations and also step forward as an international Freight consolidator with comprehensive Logistics solutions.
Today we are facilitating International trade with tailor made logistics solutions to our customers with partnering and explore our self as a Logistics Vendor partner which create more value to concentrate, co- business and simply out-source all logistics operation to our good hands and accelerate superior profits.

Mac-nels is one of the leading Non Vessel Operating Common Carrier's in the world. They have been recognized as Singapore's top 1000 companies and Singapore's top 500 SME since 2004. Company's regional offices are in Asia, India sub continent and middle east.

MACOLINE
Macoline (S) Pte Ltd Company is a neutral, non-vessel operating common carrier (NVOCC) from Singapore, providing LCL and FCL import and export services since 1990. Macoline agency network comprises top worldwide NVOCCs and Freight forwarding Companies and has its own offices in Philippines, Singapore, Cambodia, Jakarta, Bali, Semarang and Surabaya.
Sear Freight (Import & Exports)
AGLN started Sea freight import and export very recently in the year 2018. Today we deliver different diversity of cargos through liners covering all types of cargo transportations including Full Container Load (FCL) and Less than Container Load (LCL) shipments. We are proud to say our team is highlighted to be one of the most competetive logistic companies in the Maldives market when handling LCL and Ex- Work consignments, at the same time acting as an international freight consolidator. Additionaly, we are proud to present our import/ export services of perishable commodities via seafreight through reefer containers to international destinations.
Air Cargo (Import & Exports)
We are members of Maldives CSA's (Cargo Sales Agent) for both Singapore Airlines. Providing express clearance service to our clients through FedEx and DHL Handling of Perishable cargo On arrival clearance within 24/hrs.