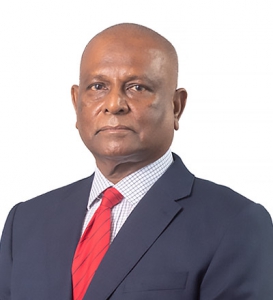 Mr. Saleem commenced his Government Services at the Office of the Prime Minister in 1967. He also served at the Maldives Shipping Limited until he was posted at the Department of Finance as an Assistant Director. In 1991 he became a Director at the Ministry of Finance.
Mr. Ibrahim Saleem was the Vice Governor of the Maldives to the World Bank from 1982 to 1987. He has also served as Member of the Board of Directors of Dhiraagu, as Non-Executive Director. Maldives Telecommunications Company, Maldives National Shipping Limited and Maldives Finance Leasing Company, and Non-Executive member in the Board of Directors, Bank of Maldives. In 1995, Mr. Saleem was appointed as Assistant Auditor's General.
In 1993, Mr. Saleem was appointed Managing Director of the Maldives Transport and Contracting Company (MTCC), a public limited company till 2000. He was appointed as Managing Director of Island Aviation Services Limited appointed since 2000 till 2009, and was appointed as Chairman of Island Aviation Services Limited from 2009 till 2013. In 2015 retired from public services after 40 years of service, but still active in private business.
Mr. Saleem has conducted several training and facilitating sessions to several Institutions. Amongst them, MTCC, Island Aviation Services, Police Services, President Office, STELCO, Voice of Maldives, Maldives Airports Company, Capital Markets Development Authority, Four Seasons Resort, Institute of Governance and Management, Audit General Office and Manta Air. In Addition he has done and gave talk to Asian Aviation Conference in New Delhi and Mumbai, Pension Fund.
Mr. Saleem is certified in Crew Resources Management (CRM) instructor by Civil Aviation Authority of UK.
Mr. Saleem is a trainer in Leadership, Teamwork to organizations deveplopment. He is Director in private sector and actively involved in Company governance. He has contributed articles to Maldivian Economic review.
At present, he is the Chairman of Solarelle Insurance Pvt Ltd. Also acting as a Director for Cyprea group of companies.