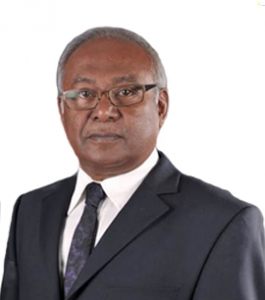 Graduated in Economy and Finance at the University of Sorbonne, Mr. Adam Maniku served in various executive capacities in the financial and monetary for 31 years. He held the post of General Manager of the Maldives Monetary Authority since inception for 11 years and was one the pioneers of modern economic reforms in the country.
He continued his services in the reform of the Ministry of Finance as a Deputy Minister before he retired in 2005. He represented Maldives in various international organization including The World Bank, IMF, ADB and IDB.
From 1983 to 1990 he served as the Member of Parliament for constituency of Addu Atoll.
Mr. Adam Maniku is a founding Director of Cyprea Private Limited one of the pioneers of tourism in the Maldives and now one of the most reputed and well established companies in the country with high stakes in the travel and financial sectors.
From 1999 Mr. Maniku has been devoting his time to the revival of traditional crafts
through the founding of the Creative Arts and Crafts Training Centre (CACTC no-for profit organization and is active in the areas of education in the traditional crafts and fine arts and has a special interest in imparting training to disenfranchised youth. He has been consultant to UNDP to set up a training base for handicraft in various Atolls.